Using email to help collect your club's money is great. It's fast, convenient, and well-understood as a communication method (it should be — the first email is nearly 50 years old!). However, it's not perfect.
The chances are you're gathering your members' email addresses by hand. Either you're typing them in, or they are, somewhere, and it's easy to make a mistake. A ".com" instead of a ".co.uk". The address they gave you a couple of years back might no longer be valid. Maybe they used the free address that came with their Sky or Virgin Media broadband package, and now they've changed suppliers.
They're unlikely to think "hey, I need to tell my club about this", so the first you'll know about it is when they haven't paid their membership fee or subs. That's annoying for both you and your members, as they get chased-up.
As of today, Payzip integrates more tightly with Postmark, the excellent service we use for reliably delivering our email. The moment an email can't be delivered to one or more of your members, we'll tell you. We'll send you an email about it (because your email address is correct, of course 😉), and we'll make the invalid member's email address very obvious when you're in Payzip, too.
Your Payzip dashboard is your action centre, so the first place we'll put undelivered mail notifications is there, underneath any overdue invoices.

You can fix each member's email address right here if you want, once you've found out what the address should be.
Any overdue invoices with invalid emails will be shown with a warning symbol.

We'll also remind you that their address is invalid across the system, so you don't try to use it inadvertently. For example, when: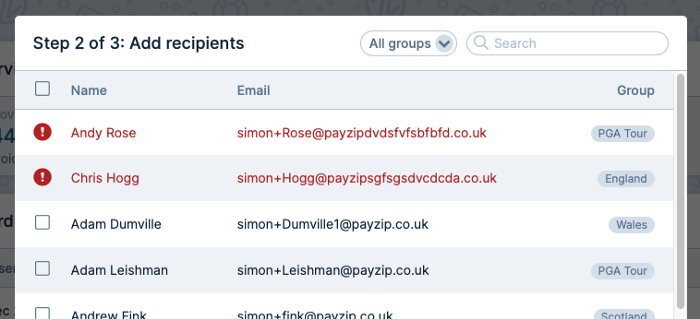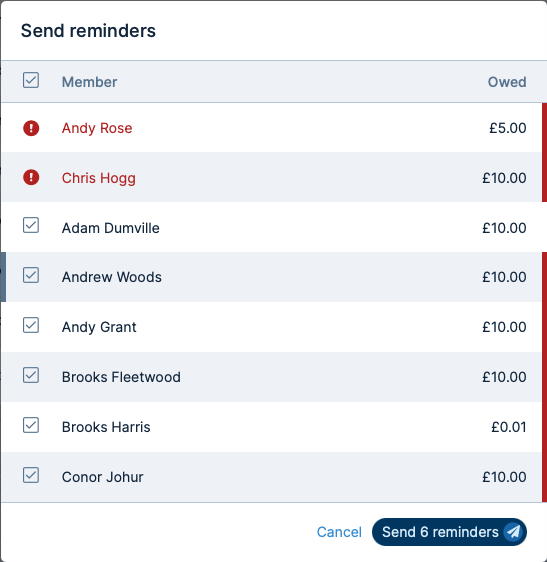 viewing a member's invoice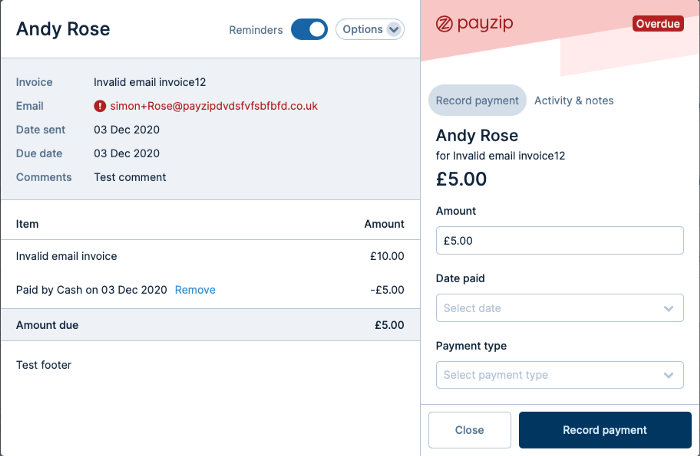 …and elsewhere across the system — you get the idea. Notice, too, that the members with invalid email addresses are moved to the top of any table, so that you're very aware of them.
When you amend a member's email address, Payzip checks for any other members who also share the old email address, and asks if you want to update those automatically as well. Finally, we'll check for any unpaid invoices for the member(s), and ask which of them you want to resend to the new email address.
We'll then trust their new email address until we have reason not to. As soon as an email we send to them is undeliverable, we'll re-mark the address as invalid.
We hope you find this feature useful. Could it be better? Tell us more: feedback@payzip.co.uk
(Photo by Jonny Gios on Unsplash)